5 Unexpected Ways To Take GLOW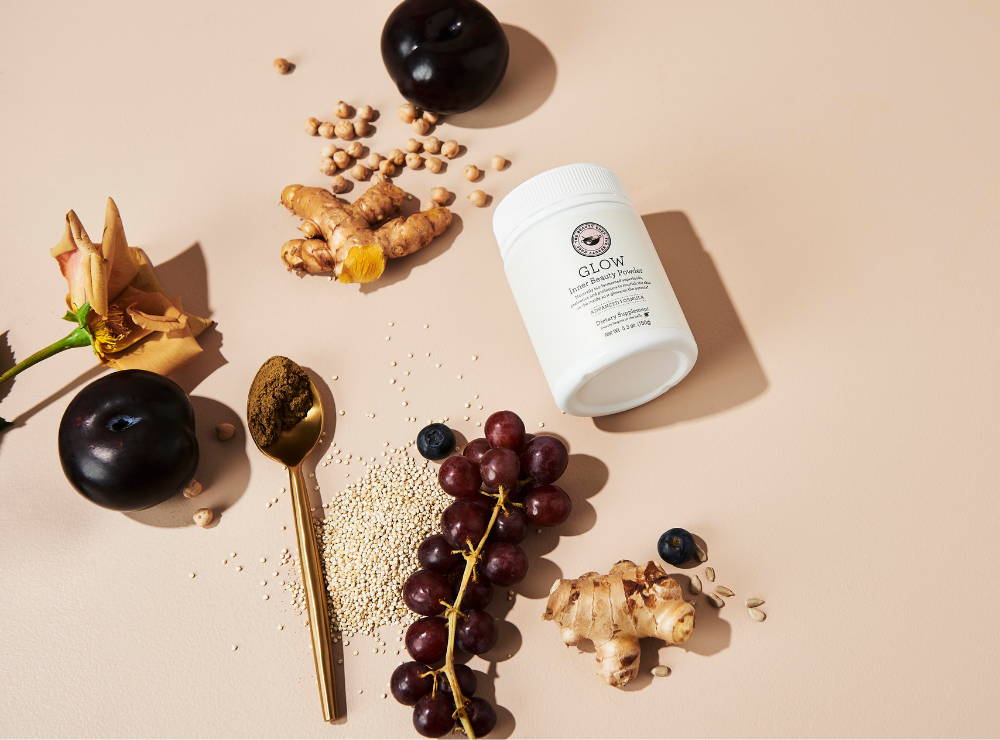 To help celebrate 10 years of The Beauty Chef, here are five fresh ways to enjoy your favourite skin-loving supplement.
With plenty of healthy fats from cashews, almonds and coconut, these satiating snack bars are the perfect 3pm pick-me-up or pre-gym snack. The addition of GLOW Inner Beauty Essential™ amps up the radiance-boosting benefits of this healthy sweet treat, making it a true beauty food.
GLOW & Blackberry "Nice" Cream
Have your dessert and beautiful skin too with this delicious dairy-free recipe. Rich in prebiotics and probiotics to nourish your gut, this vegan ice cream alternative will nourish your complexion from the inside, out.
Up your smoothie game with this blend of invigorating ingredients, including chamomile tea, orange blossom water and GLOW. Rich in omega fatty acids from the inclusion of chia and flax—plus an abundance of bio-fermented ingredients to nourish your microbiome— it will take your breakfast from zero to hero.
Stir a generous teaspoon of GLOW through a glass of plant-based milk as a healthy alternative to strawberry milk. Admittedly, this is a contentious one in The Beauty Chef office, so try it for yourself and let us know what you think.
Give your daily glass of GLOW a spin by switching still water for sparkling. Take it one step further and add a dash of COLLAGEN Inner Beauty Boost™ for a refreshing, beauty-boosting mocktail.
What's your favourite way to enjoy GLOW? Let us know in the comments!
Join our inner beauty

family & receive

10%

off


your first

order
---