THE BEAUTY CHEF FOUNDER CARLA OATES WINS PRESTIGIOUS AWARD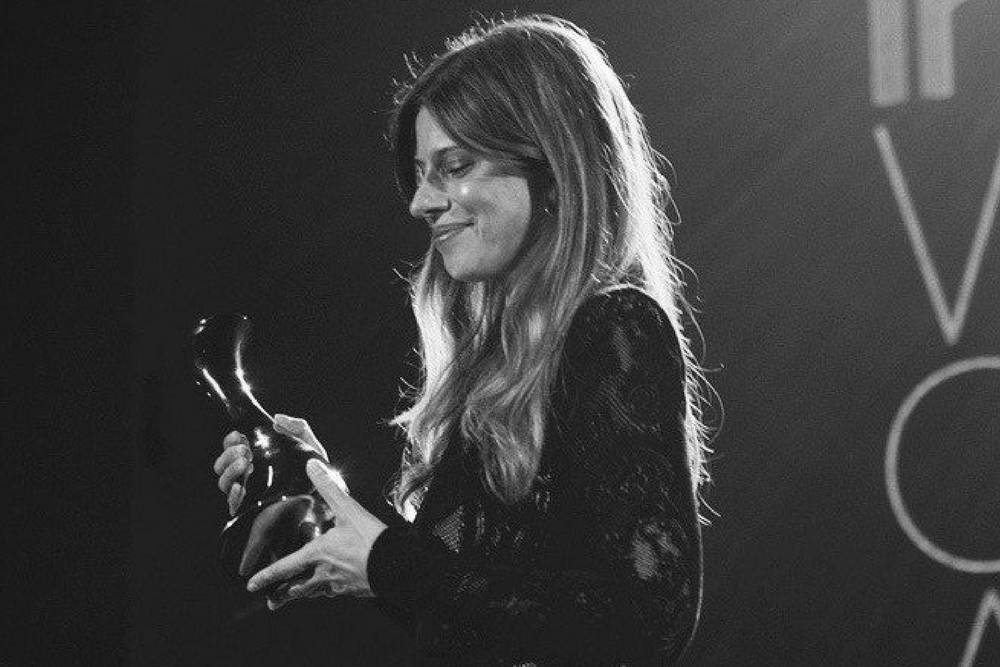 We are so excited here at The Beauty Chef HQ to share with you Carla's win at The InStyle and Audi Women of Style Awards.
Our inspiring founder and CEO, Carla Oates, received top honours in the Beauty category at the InStyle and Audi Women of Style Awards in Sydney on Wednesday 17 May 2017.
InStyle Editor Emily Taylor says of Carla's award:

"Shifting the paradigm of the beauty industry is no small feat, yet it is exactly what Carla Oates set out to do–offering a holistic alternative to the beauty industry standard. She is a force to be reckoned with and she is incredibly deserving of this InStyle & Audi Women of Style award win."
Carla's interest in skin health began at an early age, when she suffered eczema and allergies that lasted into her teenage years. It wasn't until she consulted a naturopath and began to understand the correlation between nutrition and one's complexion that she began to notice an improvement in her skin:

"When I eliminated certain foods from my diet and introduced others as recommended by a naturopath, I noticed a huge difference."
When Carla started The Beauty Chef in 2012, there was still little understanding around healing the skin from within, especially with lacto-fermented, probiotic foods via the digestive system, so she focused on offering a holistic alternative to the beauty industry standard:

"I found a concept that I truly believed in: that beauty really does begin in the belly."
Not only has Carla created groundbreaking Inner Beauty Powders and elixirs, that have caught the attention of stockists worldwide such as Net-a-Porter and Gwyneth Paltrow's Goop, Carla has also authored The Beauty Chef Cookbook, developed a line of natural, topical skincare products and continues to be inspired by the movement toward holistic beauty that she helped to define:
"I'm so proud of helping to create a healthier community. Every day I feel the highs of seeing my brand genuinely help people. That means a lot to me."
Carla was thrilled to be acknowledged for her work and also to be chosen amongst a group of inspiring women who are trailblazing, pioneering and making a difference in the categories of Sport, Entertainment, Beauty, Fashion, Science, Charity and Community, Arts and Culture, Lifestyle, Style and Scholarship and Business.
Other nominees in the beauty category included Zoe Foster Blake (Founder & Creative Director, Go-To Skincare) and Anna Ross (CEO & Creative Director, Kester Black).
The full list of the 2017 InStyle and Audi Women of Style Award winners is:
Readers' Choice:

 

 

Sally Obermeder

 

As voted by the Australian public

Entertainment:

 

 

Rachel Perkins

 

Nominees: Kerry Armstrong and Elizabeth Debicki

Sport:

 

 

Amna Karra-Hassan

 

Nominees: Kim Brennan and Dr Jessica Gallagher

Beauty:

 

 

Carla Oates

 

Nominees: Zoe Foster Blake and Anna Ross

Fashion:

 

 

Nicole Warne

 

Nominees: Bec Cooper & Bridget Yorston and Alyce Tran

Science:

 

 

Dr Dharmica Mistry

 

Nominees: Dr Angela Crean and Professor Tanya Monro

Charity & Community:

 

 

Dr Susan Carland

 

Nominees: Dr Catherine Keenan and Annabelle Chauncy

Arts & Culture:

 

 

Ella Havelka

 

Nominees: Louise Hearman and Courtney Barnett

Business:

 

 

Cyan Ta'eed

 

Nominees: Kerrie Mather and Samantha Wills

Lifestyle:

 

 

Megan Hess

 

Nominees: Jodhi Meares and Sally Obermeder

Style & Scholarship:

 

 

Anna Robertson

 

Nominees: Matilda Brown and Mel Thomas
All nominees were selected by InStyle. Winners were decided by the Women of Style Awards judging panel, which includes:
Nicole Kidman, actress and UN Women Goodwill Ambassador; Deborra-lee Furness, actress and human rights advocate; Collette Dinnigan, fashion designer; Layne Beachley, entrepreneur and environmental campaigner; Elizabeth Ann Macgregor, Director, Museum of Contemporary Art, Australia; Pip Marlow, Managing Director, Microsoft Australia; Gillian Armstrong, film director; Louise Olsen, designer, artist and Creative Director of Dinosaur Designs; Emily Taylor, Editor, InStyle; Anna Burgdorf, General Manager of Corporate Communications, Audi Australia; Cassandra Kelly, Chair, Pottinger and Dame Quentin Bryce, lawyer, academic and human rights advocate.
To read more about the winners and their inspiring stories, they are profiled in the June issue of InStyle Magazine.
Visit The Digest for more beauty and wellbeing inspiration.
---
Join our inner beauty

family & receive

10%

off


your first

order
---